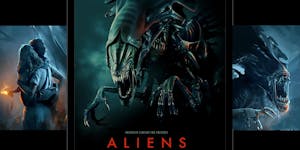 Ripley is rescued by a salvage team after being in hypersleep for 57 years. It's either fight or die as the space marines battle the Aliens.
Aliens is a 1986 American science fiction action film written and directed by James Cameron, produced by Gale Anne Hurd and starring Sigourney Weaver. It is the second installment of the Alien franchise. The film follows Weaver's character Ellen Ripley as she returns to the moon where her crew encountered the hostile Alien creature, this time accompanied by a unit of space marines. Additional roles are played by Carrie Henn, Michael Biehn, Paul Reiser, Lance Henriksen, Jenette Goldstein, William Hope, Al Matthews, and Bill Paxton.
Gordon Carroll, David Giler, and Walter Hill of Brandywine Productions, who produced the first film and its later sequels, served as executive producers on Aliens. They were interested in a follow-up to Alien as soon as its 1979 release, but the new management at 20th Century Fox postponed those plans until 1983. Brandywine picked Cameron to write after reading his script for The Terminator; when that film became a hit in 1984, Fox greenlit Aliens with Cameron as director and a budget of approximately $18 million. It was filmed in England at Pinewood Studios and at a decommissioned power plant in Acton, London.
Aliens was released on July 18, 1986, and grossed $180 million worldwide. It was nominated for seven Academy Awards, including a Best Actress nomination for Sigourney Weaver, winning both Sound Effects Editing and Visual Effects. It won eight Saturn Awards (Best Science Fiction Film, Best Actress for Weaver, Best Supporting Actor for Paxton, Best Supporting Actress for Goldstein, and Best Direction and Best Writing for Cameron), and a Hugo Award for Best Dramatic Presentation. Empire magazine voted it the "Greatest Film Sequel of All Time". Aliens was the seventh-highest-grossing film of 1986 in North America.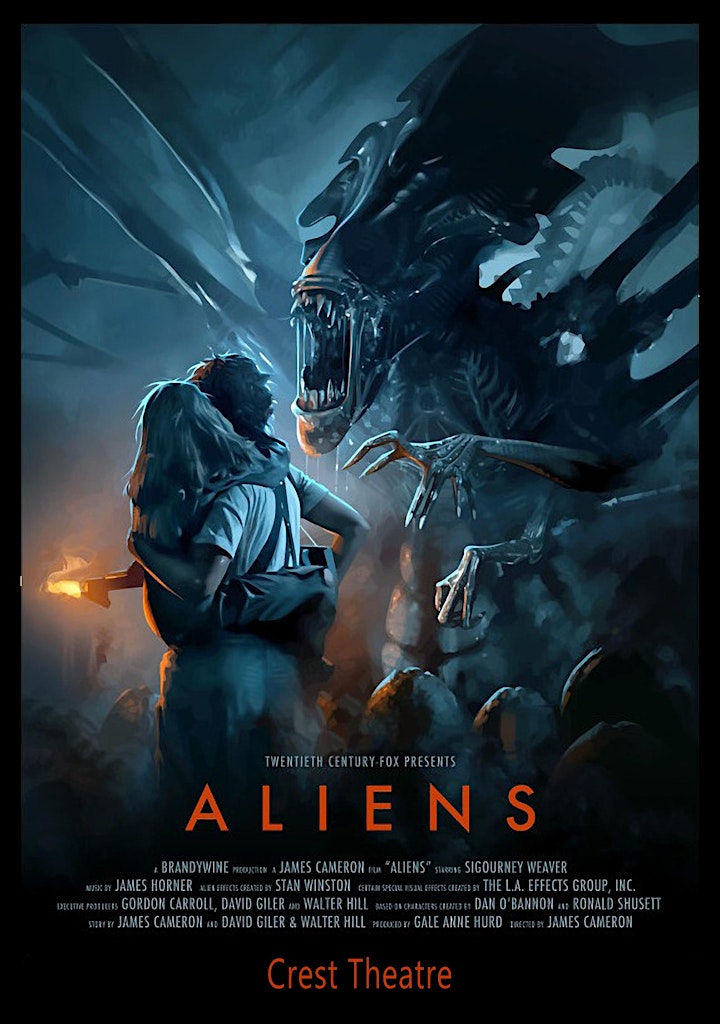 Venue Information:
Crest Theatre
1013 K St
Sacramento, CA, 95814