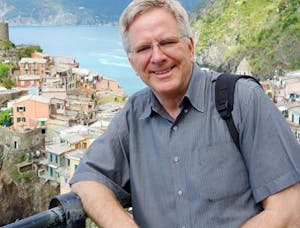 An Evening with Travel Expert Rick Steves
Before you grab your bags an head out the door, come get travel tips from the expert.
Join travel expert Rick Steves – acclaimed for his bestselling guidebooks and public television series – as he shares the latest in smart European travel. In this entertaining, information-packed slideshow lecture, Rick will explain how to travel smoothly and affordably by stretching your travel dollar, eating and sleeping well, avoiding crowds, and packing smartly. Freshly back from lots of travels, Rick will share exactly how you can enjoy maximum travel thrills for every mile, minute, and euro on your next European adventure.
Venue Information:
Crest Theatre
1013 K St
Sacramento, CA, 95814