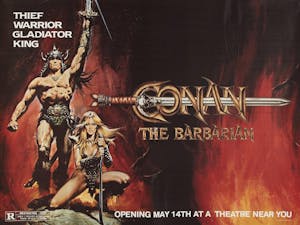 Conan becomes a slave after his parents are killed by a warlord. When he grows up he becomes a fearless, invincible fighter & seeks revenge.
Conan the Barbarian is a 1982 American epic sword and sorcery film directed and co-written by John Milius. It is based on stories by Robert E. Howard, a pulp-fiction writer of the 1930s, about the adventures of the eponymous character in a fictional world of dark magic and savagery. The film stars Arnold Schwarzenegger and James Earl Jones, and tells the story of a young muscular barbarian warrior named Conan (Schwarzenegger), who seeks vengeance for the death of his parents at the hands of Thulsa Doom (Jones), the leader of a snake cult. Buzz Feitshans and Raffaella De Laurentiis produced the film for her father Dino De Laurentiis, with Edward R. Pressman as an executive producer. Basil Poledouris composed the music.
Conan was released by Universal Pictures and 20th Century Fox on March 16, 1982 in Spain and May 14 in North America. Upon release, the film received mixed reviews from critics and audiences alike, mainly positive for its action sequences, production design, directing, visual style, effects and Schwarzenegger's performance but negatively received for its violent content and lack of screenwriting. Despite this, the film became a commercial success for its backers, grossing more than $100 million at box offices around the world against its budget of only $16 million, although the revenue fell short of the level that would qualify the film as a blockbuster.
The film earned Schwarzenegger worldwide recognition. Conan has been frequently released on home media, the sales of which had increased the film's gross to more than $300 million by 2007. In the years following its release, it became a cult film, and its success spawned a sequel named Conan the Destroyer released in 1984 and ultimately led to the production of a 2011 film of the same name.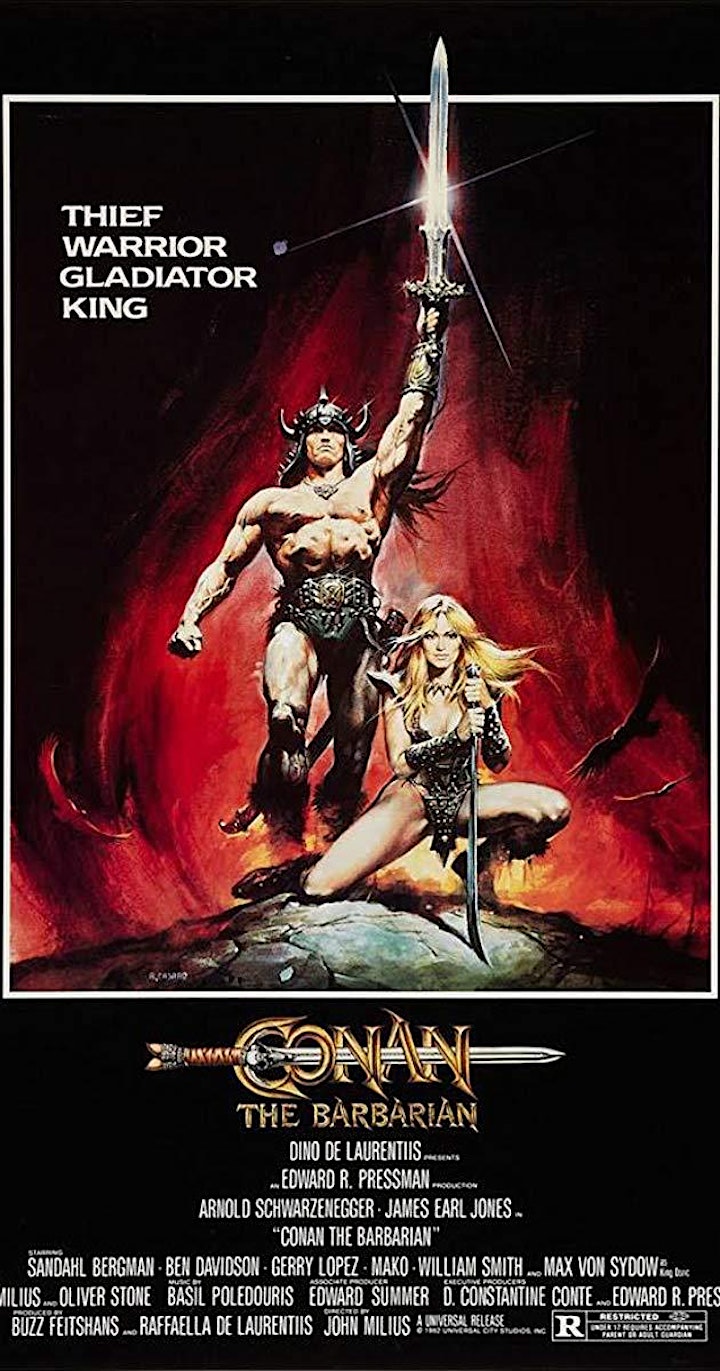 Venue Information:
Crest Theatre
1013 K St
Sacramento, CA, 95814