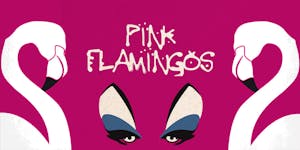 Notorious criminal & underground figure Divine goes up against a sleazy couple who make a passionate attempt to humiliate her.
Pink Flamingos is a 1972 American exploitation horror comedy film directed, written, produced, narrated, filmed, and edited by John Waters. By far Waters' best-known movie, it is part of what Waters has labelled the "Trash Trilogy", which also includes Female Trouble (1974) and Desperate Living (1977). The film stars the countercultural drag queen Divine as a criminal living under the name of Babs Johnson, who is proud to be "the filthiest person alive". While living in a trailer with Edie (Edith Massey) and Crackers (Danny Mills)—her mother and son respectively—and her companion Cotton (Mary Vivian Pearce), Divine is confronted by the Marbles (David Lochary and Mink Stole), a pair of criminals envious of her reputation who try to outdo her in filth. The characters engage in several grotesque, bizarre, and explicitly crude situations. The movie was filmed in and in the vicinity of Baltimore, Maryland; Waters grew up in suburban Baltimore.
Displaying the tagline "An exercise in poor taste", Pink Flamingos is notorious for its "outrageousness", nudity, profanity, and "pursuit of frivolity, scatology, sensationology [sic] and skewed epistemology." It features a "number of increasingly revolting scenes" that centre on exhibitionism, voyeurism, sodomy, masturbation, gluttony, vomiting, rape, incest, murder, cannibalism, castration, foot fetishism, and concludes, to the accompaniment of "How Much Is That Doggy in the Window?", with Divine's consumption of dog feces (coprophagia) — "The real thing!" narrator Waters assures us. The film is considered a preliminary exponent of abject art.
The film, at first semi-clandestine, has received a warm reception from film critics and the LGBT community, and, despite being banned in several countries, became a cult film in subsequent decades.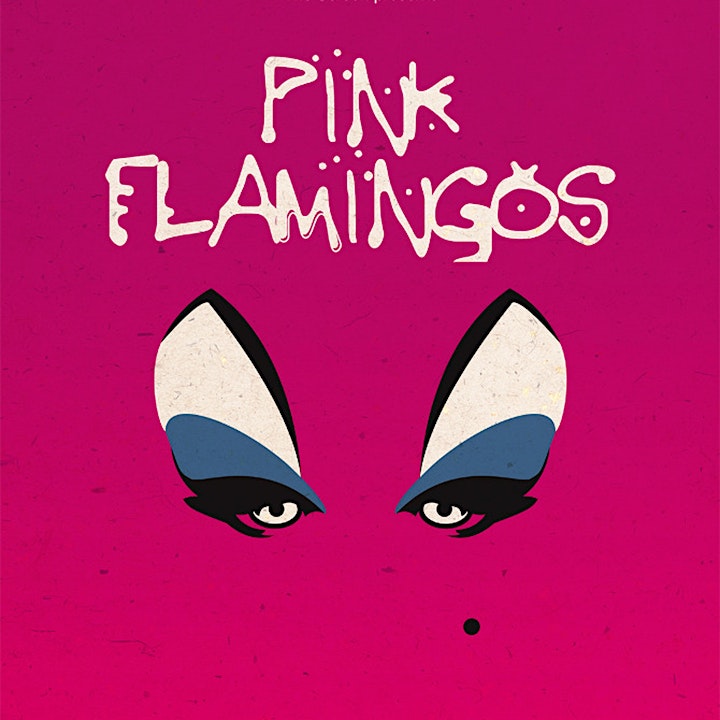 Venue Information:
Crest Theatre
1013 K St
Sacramento, CA, 95814