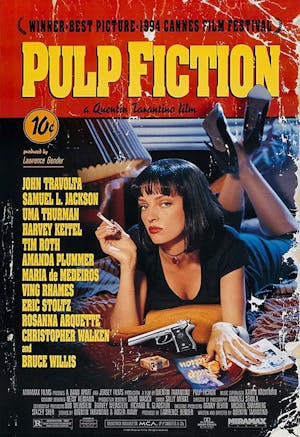 The lives of two mob hitmen, a boxer, a gangster, his wife, and a pair of diner bandits intertwine in four tales of violence and redemption.
Pulp Fiction won the Palme d'Or at the 1994 Cannes Film Festival, and was a major critical and commercial success. It was nominated for seven awards at the 67th Academy Awards, including Best Picture, and won Best Original Screenplay; it earned Travolta, Jackson, and Thurman Academy Award nominations and boosted their careers. Its development, marketing, distribution, and profitability had a sweeping effect on independent cinema.
Pulp Fiction is widely regarded as Tarantino's masterpiece, with particular praise for its screenwriting. The self-reflexivity, unconventional structure, and extensive homage and pastiche have led critics to describe it as a touchstone of postmodern film. It is often considered a cultural watershed, influencing movies and other media that adopted elements of its style. In 2008, Entertainment Weekly named it the best film since 1983 and it has appeared on many critics' lists of the greatest films ever made. In 2013, Pulp Fiction was selected for preservation in the United States National Film Registry by the Library of Congress as "culturally, historically, or aesthetically significant".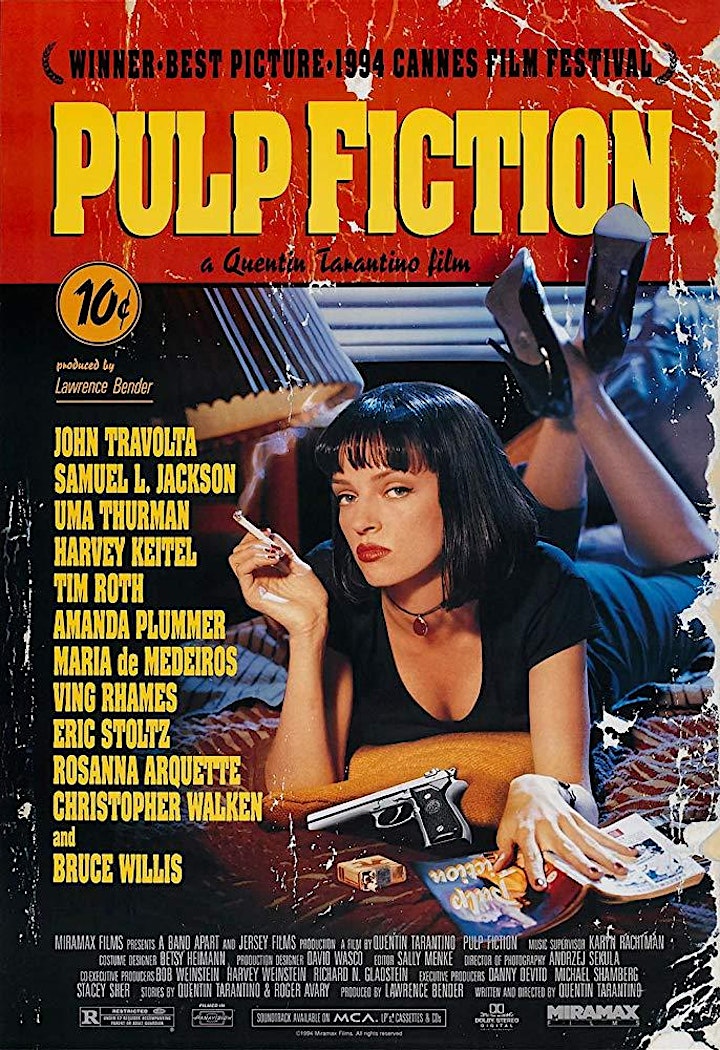 Venue Information:
Crest Theatre
1013 K St
Sacramento, CA, 95814