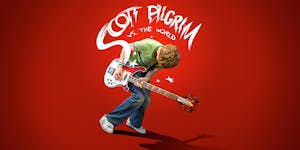 Scott Pilgrim must defeat his new girlfriend's seven evil exes in order to win her heart.
Scott Pilgrim plays in a band which aspires to success. He dates Knives Chau, a high-school girl five years younger, and he hasn't recovered from being dumped by his former girlfriend, now a success with her own band. When Scott falls for Ramona Flowers, he has trouble breaking up with Knives and tries to romance Ramona. As if juggling two women wasn't enough, Ramona comes with baggage: seven ex-lovers, with each of whom Scott must do battle to the death in order to win Ramona.
Scott Pilgrim vs. the World is a 2010 action comedy film co-written, produced and directed by Edgar Wright, based on the graphic novel series Scott Pilgrim by Bryan Lee O'Malley. It stars Michael Cera as Scott Pilgrim, a slacker musician who must win a competition to get a record deal and battle the seven evil exes of his newest girlfriend Ramona Flowers, played by Mary Elizabeth Winstead. It also stars Chris Evans, Brandon Routh and Mae Whitman as some of the evil exes, Anna Kendrick, Kieran Culkin and Alison Pill as some of Scott's friends, and Brie Larson as Scott's own evil ex. Jason Schwartzman plays Gideon, Ramona's most recent ex and the competition's record producer.
A film adaptation of the comics was proposed following the release of the first volume. Wright became attached to the project early on, with filming beginning several years later in March 2009 in Toronto. The film premiered after a panel discussion at the San Diego Comic-Con International on July 22, 2010, and received a wide release in North America on August 13, 2010.
It notably uses famous features of its Toronto setting, as well as video game and comic book imagery and a matching style. Using a battle of the bands plot, it also uses different real bands as a basis for each fictional group, including Beck and Metric, with the actors in the film performing themselves. It contains extensive visual effects, using a combination of digital and physical methods to create the image, with the title sequence and some of the fight scenes incorporating music into the graphics.
The film was a box-office bomb but received positive reviews from critics, who particularly noted the film's visual style and humor; it eventually garnered a cult following. It has made several Top Ten lists and received over 70 awards and nominations. It was shortlisted for the Best Visual Effects category at the 83rd Academy Awards. In scholarly analysis, it has been widely discussed as a transmedia narrative.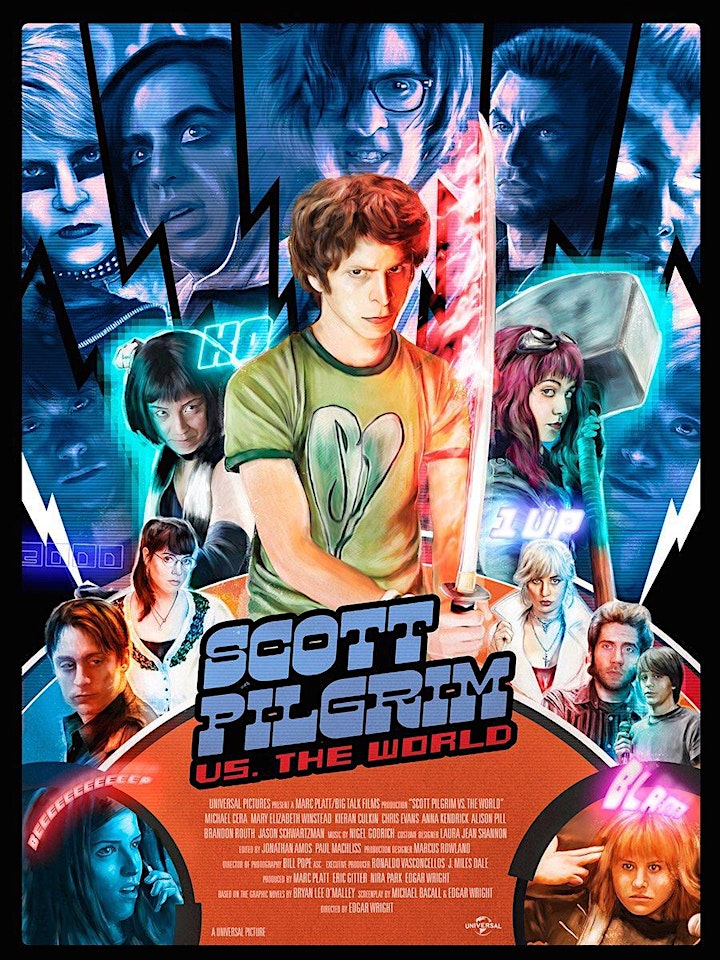 Venue Information:
Crest Theatre
1013 K St
Sacramento, CA, 95814