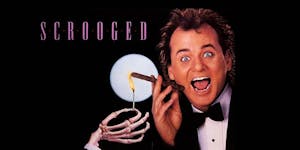 A selfish, cynical television executive is haunted by three spirits bearing lessons on Christmas Eve.
Scrooged is a 1988 American Christmas comedy film directed by Richard Donner and written by Mitch Glazer and Michael O'Donoghue. Based on the 1843 novella A Christmas Carol by Charles Dickens, Scrooged is a modern retelling that follows Bill Murray as Frank Cross, a cynical and selfish television executive, who is visited by a succession of ghosts on Christmas Eve intent on helping him regain his Christmas spirit. The film also stars Karen Allen, John Forsythe, Bobcat Goldthwait, Carol Kane, Robert Mitchum, Michael J. Pollard and Alfre Woodard.
Scrooged was filmed on a $32 million budget over three months in Hollywood. Murray returned to acting for the film after taking a 4-year hiatus following the release of Ghostbusters, the success of which he found overwhelming. Murray worked directly with Glazer and O'Donoghue on reworking the script before agreeing to join the project. The production was tumultuous, as both Murray and Donner had different visions for what the film should be. Murray himself described his time on the film as one of "misery", while Donner called Murray "superbly creative but occasionally difficult". Alongside Murray's three brothers, Brian, John, and Joel, Scrooged features numerous celebrity cameos.
In the years since its release, Scrooged has become a regular feature on television at Christmas, with some critics citing it as an alternative to more traditional Christmas films, and others arguing that Scrooged was ahead of its time, allowing it to remain relevant in the modern day. It has appeared on various lists of the best Christmas films ever made.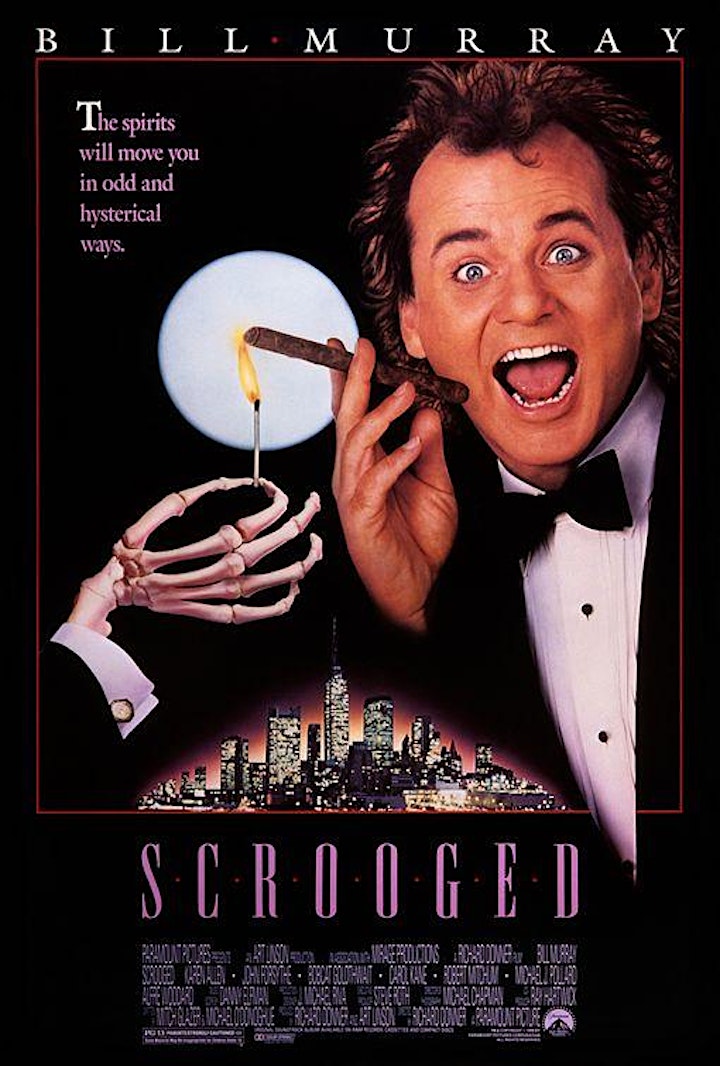 Venue Information:
Crest Theatre
1013 K St
Sacramento, CA, 95814