On a planet in the distant past, a Gelfling embarks on a quest to find the missing shard of a crystal, and so restore order to his world.
The Dark Crystal (sometimes referred to as Jim Henson's The Dark Crystal) is a 1982 puppet-animated dark fantasy adventure film directed by Jim Henson and Frank Oz. It stars the voices of Stephen Garlick, Lisa Maxwell, Billie Whitelaw, Percy Edwards, and Barry Dennen. The film was produced by ITC Entertainment and Henson Associates and distributed by Universal Pictures. The plot revolves around Jen, a Gelfling on a quest to restore balance to the world of Thra and overthrow the ruling Skeksis by restoring a powerful broken Crystal.
It was marketed as a family film, but was notably darker than the creators' previous material. The animatronics used in the film were considered groundbreaking. The primary concept artist was fantasy illustrator Brian Froud, famous for his distinctive fairy and dwarf designs. Froud also collaborated with Henson and Oz for their next project, the 1986 film Labyrinth.
The Dark Crystal was produced by Gary Kurtz, while the screenplay was written by David Odell, with whom Henson previously worked as a staff writer for The Muppet Show. The film score was composed by Trevor Jones. The film received mixed to positive reviews from mainstream critics; while being criticized for its darker, more dramatic tone in contrast to Henson's previous works, it was praised for its narrative, aesthetic, special effects and characters, and later garnered a cult following.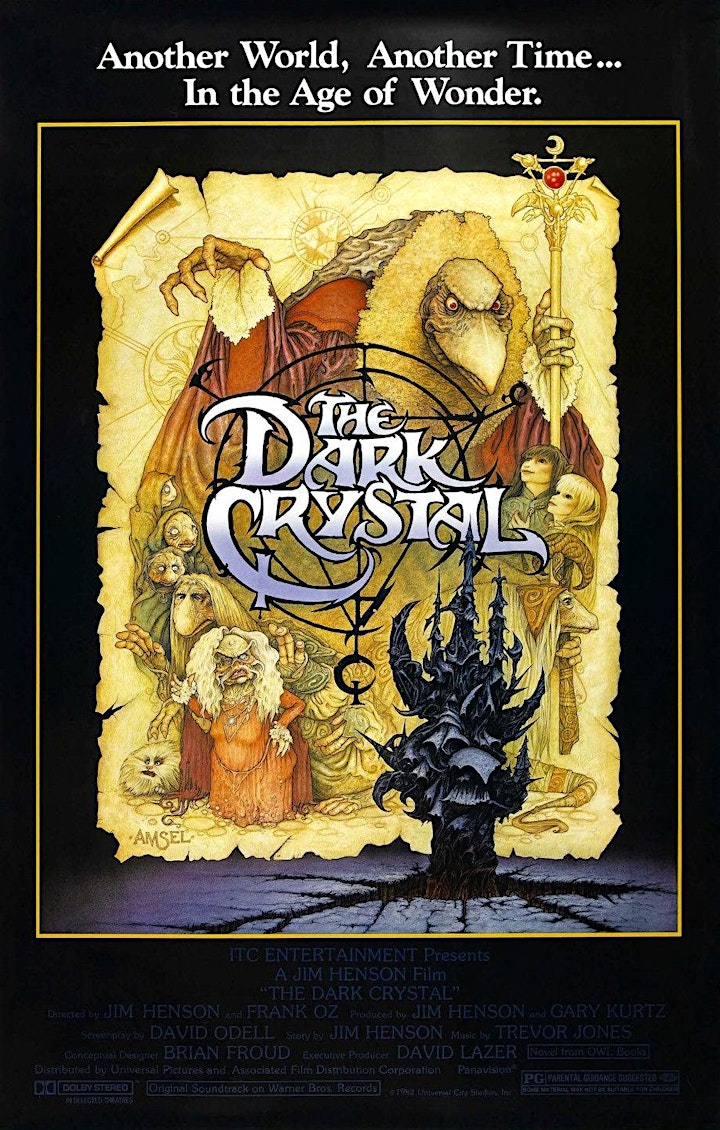 Venue Information:
Crest Theatre
1013 K St
Sacramento, CA, 95814