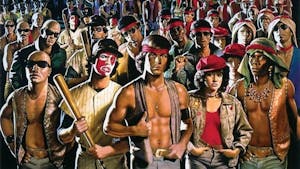 Charismatic leader summons the street gangs of New York in a bid to take it over. When he is killed, The Warriors are falsely blamed.
Cyrus, the leader of the most powerful gang in New York City, the Gramercy Riffs, calls a midnight summit for all the area gangs, with all asked to send nine unarmed representatives for the conclave. A gang called The Warriors are blamed for killing Cyrus as he gives his speech. They now have to cross the territory of rivals in order to get to their own 'hood. The Warriors slowly cross the dangerous Bronx and Manhattan territories, narrowly escaping police and other gangs every step of the way.
The Warriors is a 1979 American action film directed by Walter Hill. It is based on Sol Yurick's 1965 novel of the same name, which was, in turn, based on Xenophon's Anabasis. The story centers on a New York City gang who must make an urban journey of 30 miles (48 km), from the north end of The Bronx to their home turf in Coney Island in southern Brooklyn, after they are framed for the murder of a respected gang leader. It was released in the United States on February 9, 1979.
After reports of vandalism and violence, Paramount temporarily halted their advertising campaign and released theater owners from their obligation to show the film. Despite its initially negative reception, The Warriors has since become a cult film, and it has spawned multiple spinoffs, including video games and a comic book series.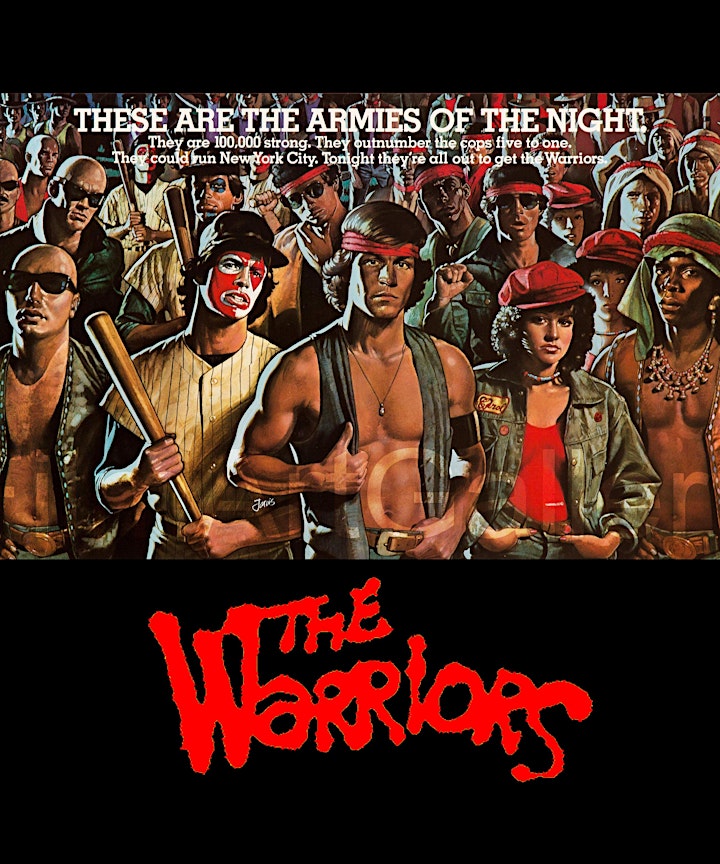 Venue Information:
Crest Theatre
1013 K St
Sacramento, CA, 95814